The annual Unitemps University College London Awards took place on Monday 31st July marking the branch's first in-person awards ceremony since the pandemic. The day saw the team celebrate the hard work and achievements throughout 2022 – 2023.
The awards opened with a few words from UCL's Chief People Officer, Donna Dalrymple, and a testimonial from hiring manager Thalia Anagnostopoulou. Donna Dalrymple's opening words set the tone for the evening, acknowledging the challenges and triumphs that the year had brought. Her speech emphasised some of this year's numbers and the growth within the Unitemps branch.
Then followed a testimonial from Thalia Anagnostopoulou, adding a personal touch to the event. She shared anecdotes of overcoming obstacles, the unity between Unitemps workers and hiring managers and the supportive environment that Unitemps provides. Her speech served as a testament to the growth opportunities and nurturing atmosphere that Unitemps UCL offers.
Throughout the evening, awards were presented in various categories, ranging from Student Ambassador of the Year to Creative Candidate of the Year. The winners and runners-up collected their awards, their hard work acknowledged by enthusiastic applause and cheers from their colleagues from wider the HR team and the rest of the University.
The event was followed by some light refreshments and networking. The annual Unitemps Awards of 2023 was a reminder that, even in challenging times, the Unitemps community thrives through the dedication and commitment of its people, shaping a future of continued success and achievements.
We'd like to thank everyone who attended and made this year's awards a success! We look forward to celebrating again in 2024.
Congratulations to our Winners and Runners up!
Office Support of the Year
Winner: Bessie Holloway Davies – The Bartlett School of Architecture. Nominated by Kim van Poeteren.
Runner Up: Adam Waddingham – Student Support and Wellbeing. Nominated by Katie Baillie.
Creative Candidate of the Year
Winner: Calum Medlock – Experimental Psychology. Nominated by Laura Camarena.
Runner Up: Georgina Jarrett – Disability, Mental Health & Wellbeing. Nominated by Marta Skrzypiec.
Intern of the Year
Winner: Robbie Lush – CRUK Cancer Trials Centre. Nominated by Nicole Gower & Laura Wilson.
Runner Up: Farhana Begum – UCL EAST. Nominated by Anne Preston.
Research Assistant of the Year
Winner: Bojidar Rangelov – Department of Computer Science. Nominated by Neil Oxtoby.
Runner Up: James Fox – IOE Department of Education, Practice and Society. Nominated by Rhiannon Firth.
Student Ambassador of the Year
Winner: Louis Miller​ – Student Accommodation. Nominated by Emilia Olsen.
Runner Up: Emma Owens – Access And Widening Participation. Nominated by Jalal Movaghary-Pour.
Technical Support of the Year
Winner: Isa Tarmizi – AV Helpers. Nominated by Ketan Parikh.
Runner Up: Abdulmalik Mohammed – HR. Nominated by Amelia Reynolds.
Hiring Manager of the Year
Winner: Emilia Olsen – (CE&I). Nominated by Eshka Chuck.
Department of the Year
Winner: Development, Campaigns and Projects Team. Nominated by Shaun Foley.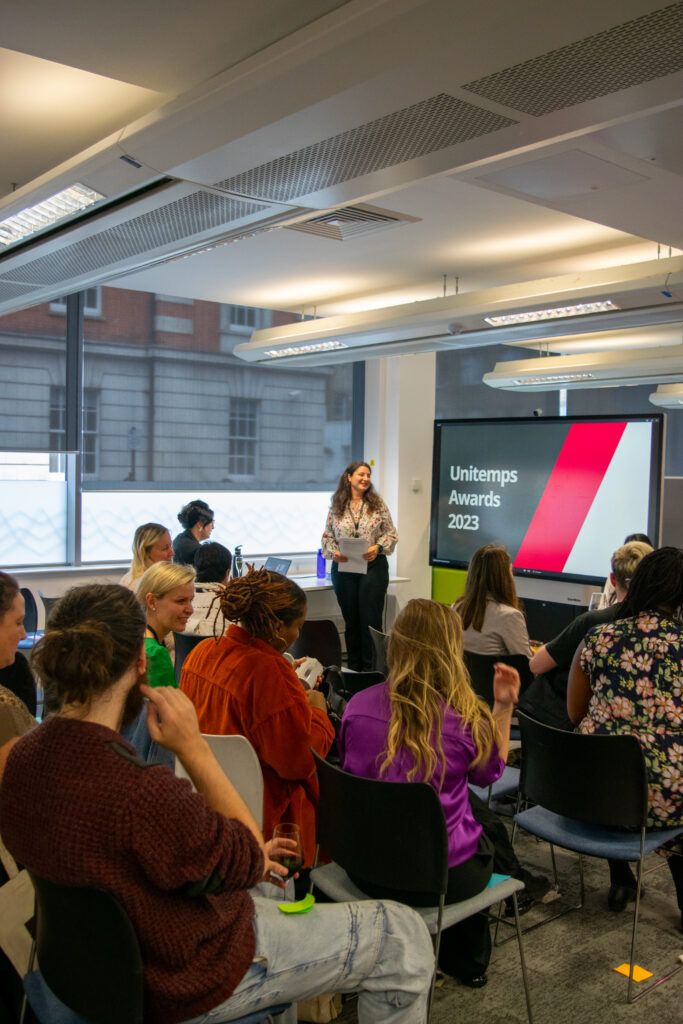 Last updated on 11 August 2023
Share this article