Recruiting for roles in retail?
Whether you are looking for a customer-facing, sales-focused, or office-based candidate, Unitemps can help. Our recruitment solutions are tailored to you. We handpick candidates with the skills, experience, and personality relevant to both your company and your role.
What can Unitemps offer?
We can provide skilled and un-skilled candidates that are ambitious and ready to make an impact within your business. Our proven systems help to streamline the recruitment process on your behalf, handling everything from job adverts, applications, and shortlisting to timesheets, payroll, and legislative compliance. Contact the branch nearest to you and chat with a consultant.
For non-university-based clients, we adhere to the process below. Please contact your branch manager if you are recruiting for university-based roles.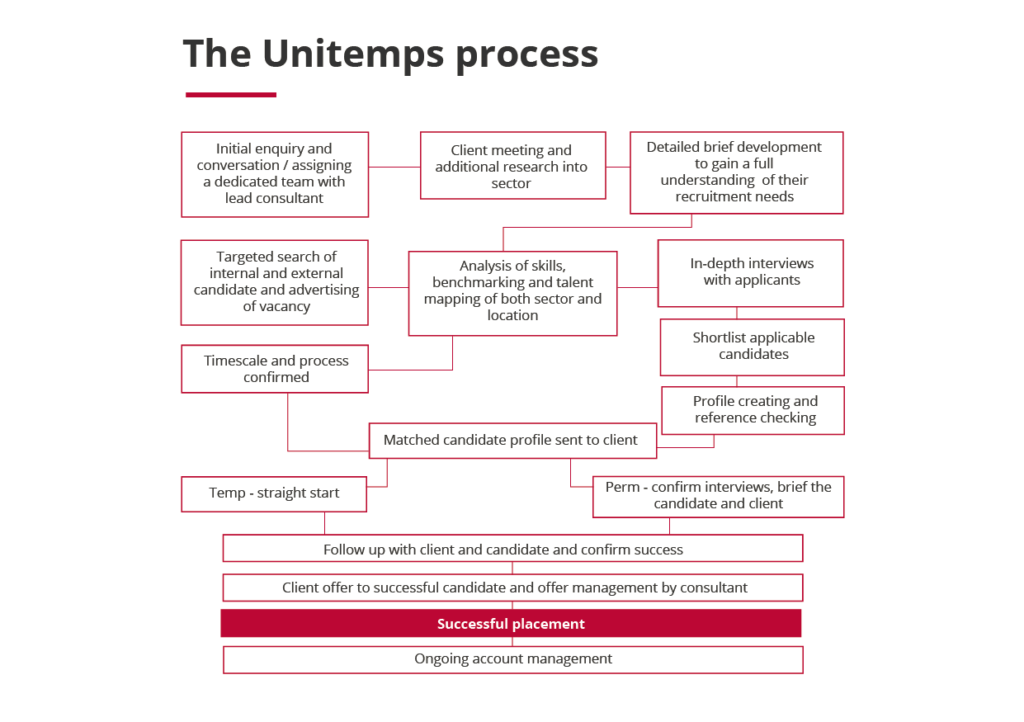 Examples of roles we've successfully filled:
Sales Assistant
Customer Service Associate
Assistant Shop Manager
Retail Merchandiser
Retail Supervisor
Store Supervisor
Cashier
Warehouse assistant
Grocery assistant
Stocking Assistant
Contact us and see how we can find the perfect candidates for your vacancies.
Last updated on 21 September 2021
Share this article