Recruiting for Events roles?
Unitemps works closely with many local businesses to help them recruit events staff. We assembled an entire team in 24 hours to assist with urgently needed COVID-19 testing sites when a customer requested our help.  Whatever your event, corporate or entertainment, large or small, for an afternoon or a week, from car park attendants to VIP staff coordinators, we have experienced people waiting for you.
What can Unitemps offer?
Our recruitment solutions are tailored to you. We handpick candidates with the skills, experience, and personality relevant to both your company and your role. Our state-of-the-art online systems help streamline the recruitment process and manage everything from job adverts, applications, and shortlisting to timesheets, payroll, and legislative compliance. Contact the branch nearest to you and chat with a consultant.
For non-university-based clients, we adhere to the process below. Please contact your branch manager if you are recruiting for university-based roles.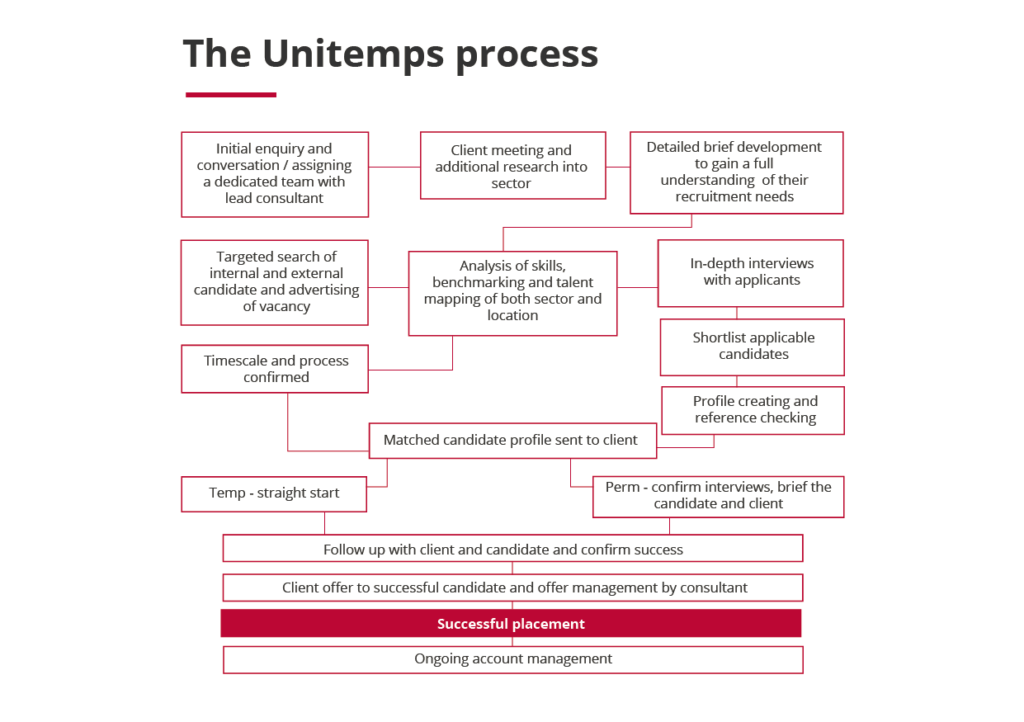 Roles we've successfully filled:
Experienced VIP Bar and Waiting staff
Bar/Waiting Staff
Event Staff – The Big Dog Walk
Event Staff – City of Culture
Marquee Erectors
Room Attendant
Event Décor Team Member
Car Park Attendants
Security Staff
Contact us and see how we can find the perfect candidates for your vacancies.
Last updated on 21 September 2021
Share this article