Unitemps at the University of Warwick, has received high praise from Worcestershire County Council for its role in reducing the spread of COVID-19 across the West Midlands. Through the rapid deployment of temporary staff across multiple lateral flow testing sites, Unitemps has made a tangible impact on reducing the spread of COVID-19 in the local area.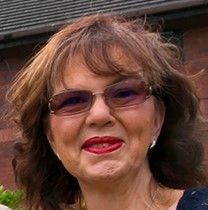 The Council's Director of Public Health, Dr Kathryn Cobain, personally thanked Unitemps for the support, partnership and collaboration provided at this crucial time in the battle against the virus. Most notably, Dr Cobain recognised the efforts of Andrea Skelly, Business Development Manager, for recruiting an operational workforce within just 24 hours to support one of the Council's most urgent initiatives.
Unitemps at the University of Warwick has been working closely with public sector organisations, local businesses and key workers throughout the pandemic to provide an up-to-date, flexible and effective recruitment service.
Lorna Bytheway, Director of Unitemps Recruitment Services, commented:
'I would like to take this opportunity to thank all of our workers, recruitment consultants and clients for their continued support and commitment throughout the last 12 months. The recognition from Worcestershire County Council is testament to the team's dedication during this challenging time, as we continue to adapt our services in response to the pandemic'.
Unitemps has more than 20 years of experience providing comprehensive recruitment services for a wide-range of organisations, on both a local and national scale. With offices at some of the UK's leading universities, our consultants have access to an extensive database of students, graduates, technicians, academics, professionals and support staff.
To find out how we can support your business during the pandemic, please contact us today.
Last updated on 21 September 2021
Share this article