Recruiting for Education roles?
Born and nurtured in the UK higher education sector, Unitemps has a unique viewpoint on solutions required and provided within the education recruitment market compared with our competitors. In that sense, we stand apart. Our experienced Recruitment Consultants have the background to understand your business needs and find you the best talent on the market. In addition, we can help advise you on your recruitment strategies.
What can Unitemps offer?
We have successfully placed teachers, tutors, and educational assistants across the country. We have ongoing partnerships with establishments that send tutors globally to teach English as a second language. Whether you are looking for a tutor to help with homework or a full-time classroom assistant, we can find the perfect candidate.
Our state-of-the-art online systems help streamline the recruitment process and manage everything from job adverts, applications, and shortlisting to timesheets, payroll, and legislative compliance.
For non-university-based clients, we adhere to the process below. Please contact your branch manager if you are recruiting for university-based roles.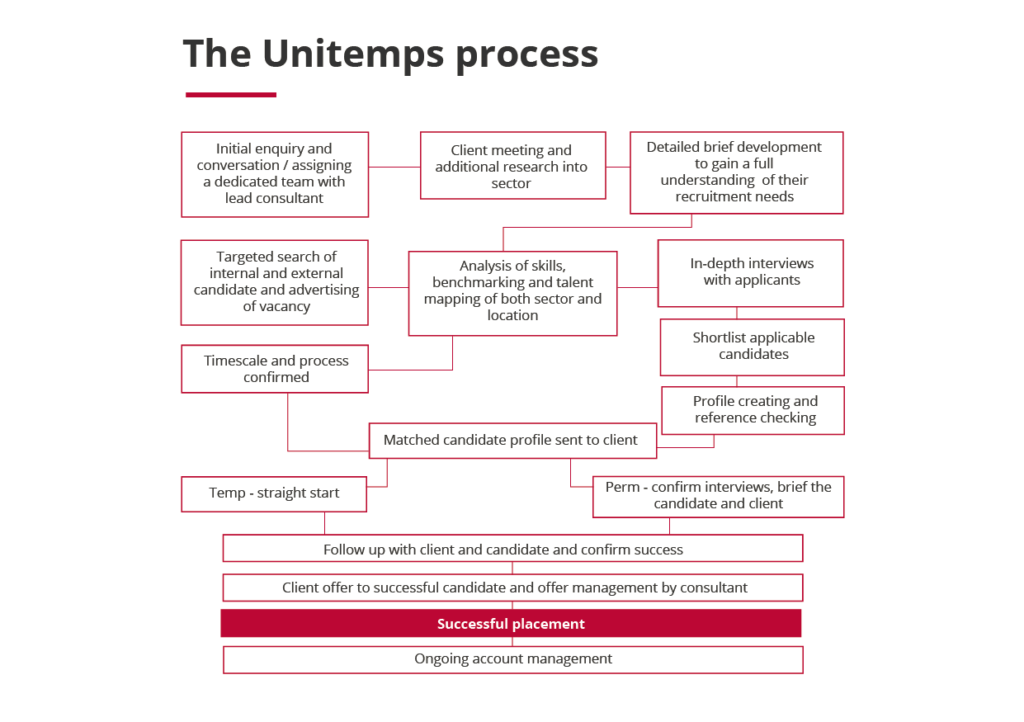 Roles we've successfully filled:
Maths Tutor
PhD Student Ambassador
Early Years Content Assistant
Exam Invigilators
Activities / Youth Worker
English Teachers
Contact us and see how we can find the perfect candidates for your vacancies.
Last updated on 17 October 2023
Share this article