Recruiting for Cleaning roles?
It has never been more important to keep work and educational spaces clean and compliant. Our highly trained operatives can meet all industry standards and create a safe environment.
What can Unitemps offer?
Unitemps recruits for a range of different cleaning operatives, including school cleaners, office cleaners, and housekeepers. Whether you need a team of experts or casual ad hoc assistance, we have the perfect candidate waiting for you.
We can provide skilled and un-skilled candidates that are ambitious and ready to make an impact within your business. Our proven systems help to streamline the recruitment process on your behalf, handling everything from job adverts, applications, and shortlisting to timesheets, payroll, and legislative compliance.
For non-university-based clients, we adhere to the process below. Please contact your branch manager if you are recruiting for university-based roles.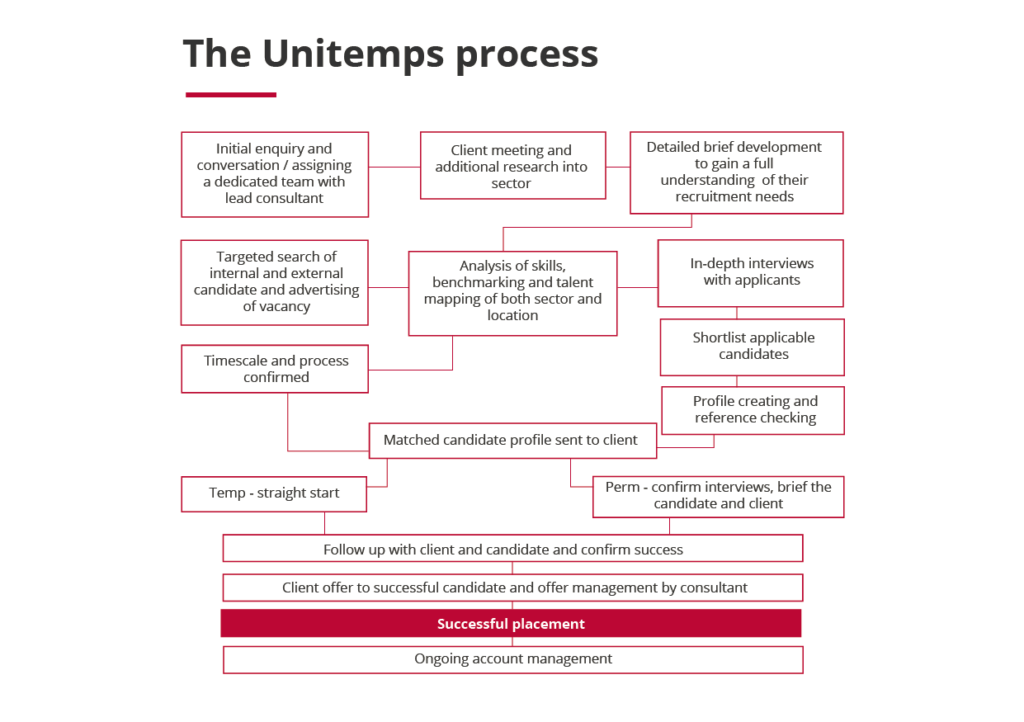 Roles we've successfully filled:
Cleaning Operative
Night Cleaner
Office Cleaner
Mobile Cleaners
Show Home Housekeeping Operative
Room Attendant
Public Area Attendant
Spa and Leisure Club Attendant
Contact us and see how we can find the perfect candidates for your vacancies.
Last updated on 21 September 2021
Share this article