Recruiting for Childcare roles?
Our recruitment solutions are tailored to you. We handpick candidates with the skills, experience, and personality relevant to both your company and your role.
What can Unitemps offer?
Unitemps works closely with nurseries and childcare providers to support them with their recruitment needs. We recruit for a wide range of roles from nanny positions, home tutors and childminders, to early years teachers at a local nursery.
We can provide skilled and un-skilled candidates that are ambitious and ready to make an impact within your business.
Our proven systems help to streamline the recruitment process on your behalf, handling everything from job adverts, applications, and shortlisting to timesheets, payroll, and legislative compliance. Contact the branch nearest to you and chat with a consultant.
For non-university-based clients, we adhere to the process below. Please contact your branch manager if you are recruiting for university-based roles.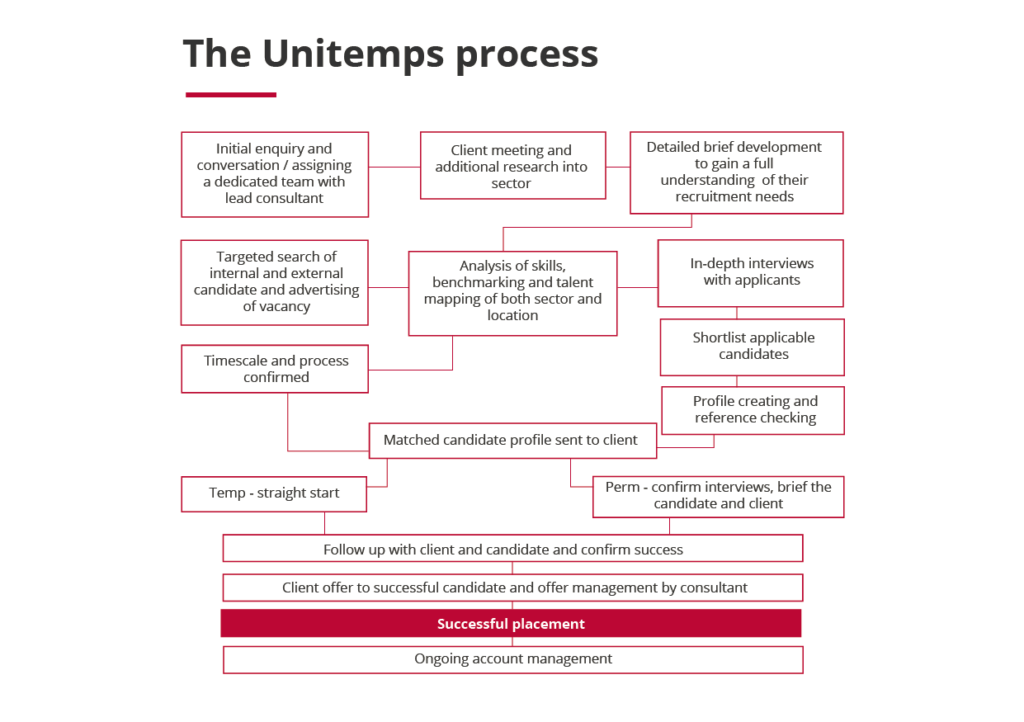 Roles we've successfully filled:
Support workers
Nursery assistants
Early Years assistant
Tutor
Holiday Scheme Manager
Holiday Scheme Leader
Contact us and see how we can find the perfect candidates for your vacancies. Find your local branch here.
Last updated on 21 September 2021
Share this article