On Thursday, 9 June 2022, staff members from across the Unitemps network got together for the Unitemps Annual Conference and Awards 2022.
Taking place at the University of Warwick, it was the first in-person Unitemps conference since 2019. The day provided attendees with the opportunity to network with colleagues from other branches and celebrate successes from over the past year. There was also a compliance session, focused on legislation changes, new processes and changing risks.
In the last 12 months, Unitemps has placed around 54,000 candidates, created over 63,000 assignments and paid out nearly £46,000,000 in wages. The Annual Awards ceremony was a chance for us to recognise the enthusiasm and hard work of our branches, whose dedication has helped us to achieve these results.
Francesca Molina, Franchise Relationship Manager, said: "Every year we host our Unitemps Conference and Awards and 2022 was no exception. It was a very special occasion with everyone looking forward to finally being together again. It is always a real pleasure to recognise our wonderful partners and all the work they do year on year. The network achievements clearly demonstrate how Unitemps is an integral part of each university. I am personally proud of all our branches and congratulate everyone involved in making Unitemps a continuous success."
We were delighted to award Unitemps at UCL with Branch of the Year. The branch has worked hard to collaborate effectively, even when working remotely, achieved a high turnover and received excellent feedback from clients and candidates in the last year – making them very deserving winners!
We would also like to say congratulations to Unitemps at University of Edinburgh for winning the Compliance Award, and Unitemps at Nottingham Trent University, who were awarded the Franchise Relationship Manager Award.
Take a look at the full list of winners, runners up and those who were shortlisted.
Would you like to learn more about the Unitemps franchise opportunity? Visit our website and contact us today.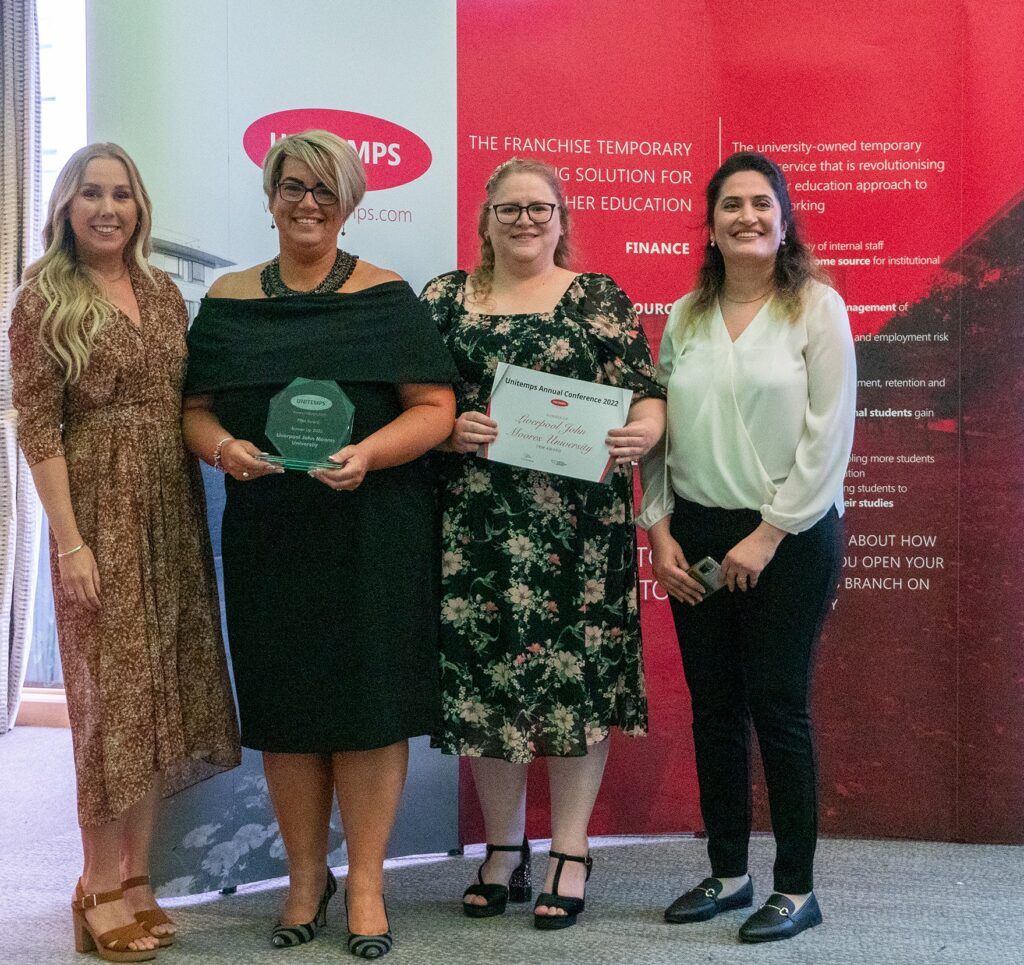 Last updated on 13 July 2023
Share this article