Recruiting for Hospitality roles?
We can provide skilled and un-skilled candidates that are ambitious and ready to make an impact within your business. Our proven systems help to streamline the recruitment process on your behalf, handling everything from job adverts, applications, and shortlisting to timesheets, payroll, and legislative compliance.
What can Unitemps offer?
With an expansive database of candidates all approved to work, we can supply all the staff you need, whether for a special event or long term, all focussed on offering the best customer service possible. Our candidates have experience in food preparation and serving, front-of-house services, appointment booking, and building great customer relationships.
Contact the branch nearest to you and chat with a consultant.
For non-university-based clients, we adhere to the process below. Please contact your branch manager if you are recruiting for university-based roles.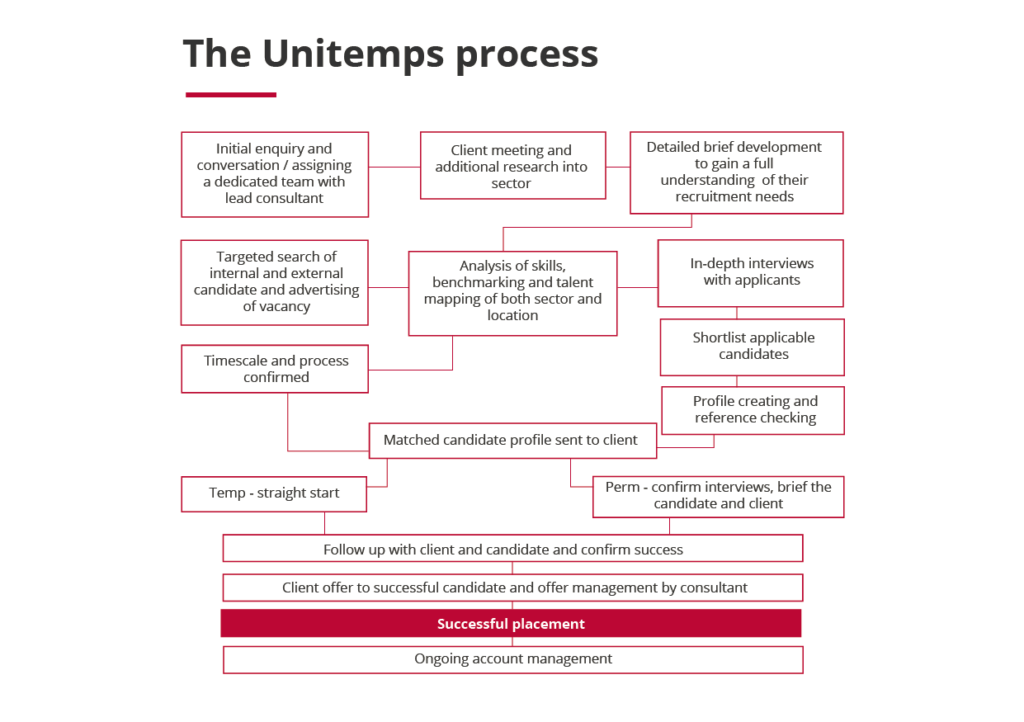 Examples of roles we've successfully filled:
Room attendant
Chef
Kitchen assistant
Bartender
Barista
Food and Beverage Assistant
Bar Supervisor
Front of House Staff
Restaurant Supervisor
Waiters/Waitresses
Contact us and see how we can find the perfect candidates for your vacancies.
Last updated on 21 September 2021
Share this article