On 20th June 2019, our Warwick branch held its annual Unitemps of the Year Awards. The evening recognised the achievements of high performing candidates working at the University of Warwick and in the surrounding area.
Before the awards ceremony, clients were invited to nominate candidates that were sourced through Unitemps. Candidates were nominated for generating excellent results. They were also nominated for showing dedication and commitment to their role, or for making an exceptional contribution to their team.
We received lots of great nominations and we also got to hear some wonderful stories about the work of our candidates.
Thank you to everyone who attended and made the night a success! Also, congratulations again to all our nominees and winners.
A full list of the winners and runners up can be found below:
Student Employee Outstanding Performance Award
Winner: Joe Crowther – Student Ambassador, Chemistry Department
Runner up: Elzbieta Degutyte – Library Café
Runner up: Marta Spocinska – Warwick Clinical Trials Unit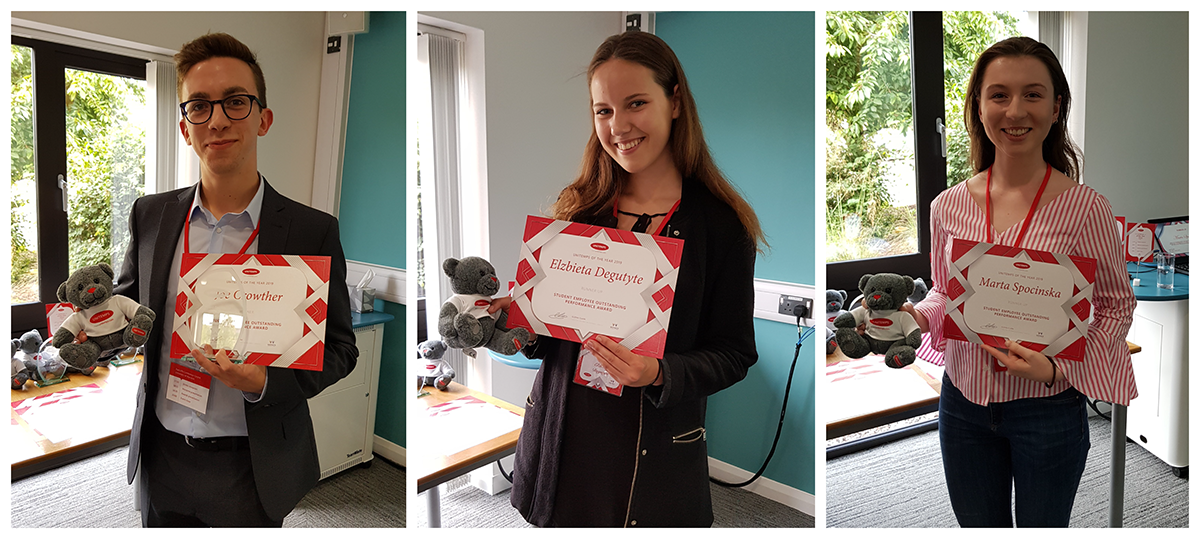 Warwick Employee Recognition Award
Winner: Deborah Hedgecott – Big Baby Clinical Trial, Warwick Medical School
Runner up: Adam Beaumont – IT, Warwick Employment Group
Runner up: Paul Conway – Undergraduate Team, Warwick Manufacturing Group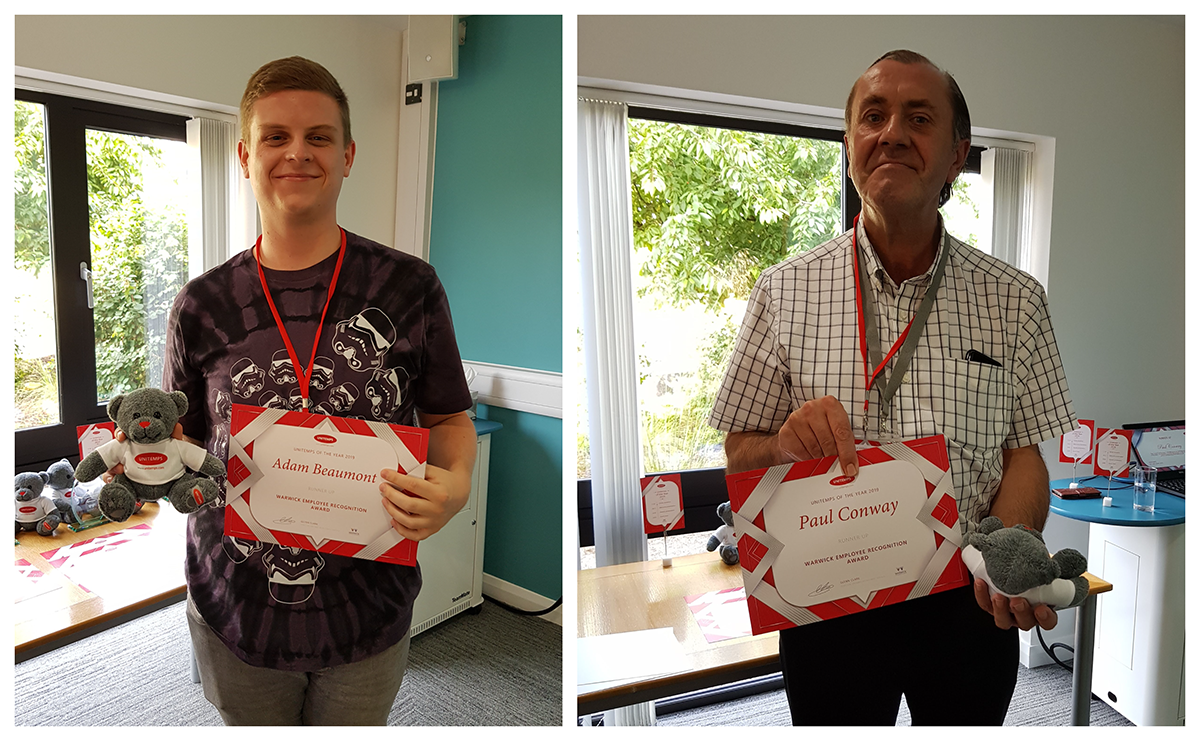 Employee Recognition Award
Winner: Bethany Wootton – Creative Services Team, ISS UK
Runner up: Sarah Gidley – Budbrooke Medical Centre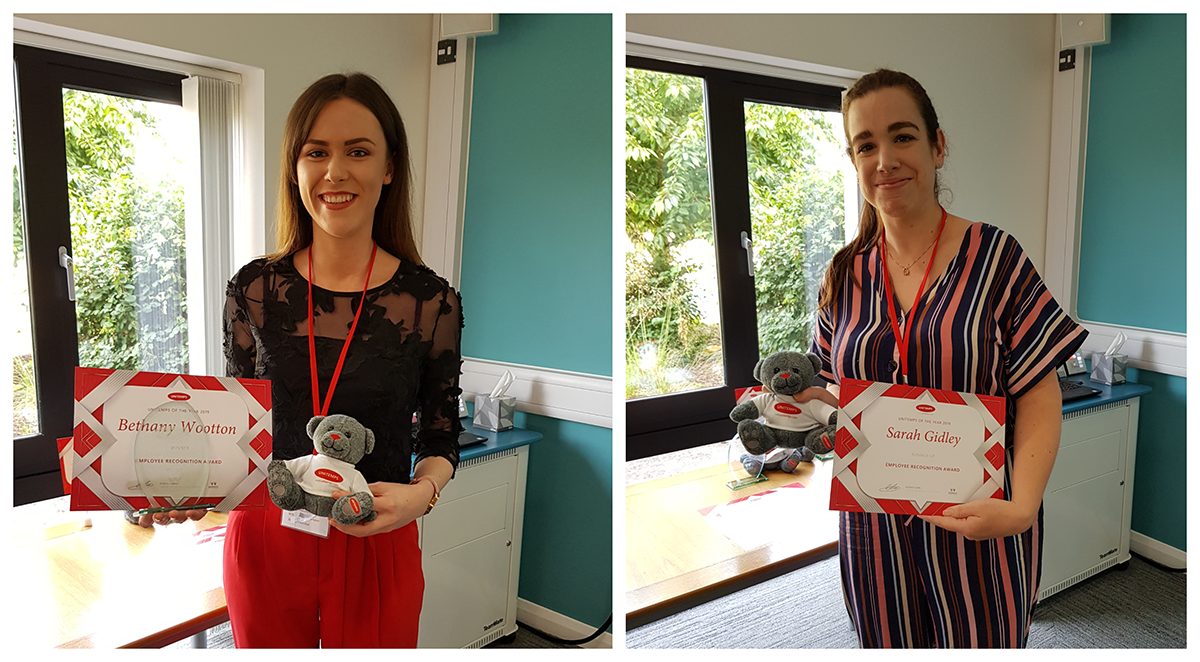 Graduate Placement Award
Winner: Xueyang Wang – Institute of Digital Healthcare, Warwick Manufacturing Group
Runner up: Anna Zvagule – Widening Participation and Outreach Team, University of Warwick
To find out what it is like to work for Unitemps read here.
Last updated on 21 September 2021
Share this article