We were delighted to host this year's conference at the Scarman Conference Centre at the University of Warwick.
It was a great opportunity to reflect on the latest developments and celebrate our achievements over the last 12 months, which has seen us celebrate our 20th anniversary. From starting out in 1997 with just one corner of an office, we've grown to become an international recruitment network of 14 partner franchises, with 18 offices throughout the UK and Australia.
During the first day, the WEG Compliance Team talked our Unitemps staff through what is sure to be a busy year of compliance changes, with new legislation such as GDPR and Gender Pay Gap Reporting being introduced. The session also saw the return of the popular Compliance Quiz, which was Crystal Maze themed to tie in with our 20th anniversary 90s theme.
The WEG Marketing team also hosted an interactive session, encouraging the team to share their marketing challenges.
WEG IT then gave new insights into using Adapt including the searching and reporting tools available and the new Unitemps Service Desk Portal. They also discussed some very exciting upcoming features on the Unitemps website, with more details to follow.
Our special guest speaker Ben Brett then shared some of the techniques he has learned over three decades in recruitment to help you master resilience.
The Awards evening and meal closed out the first day and let us embrace our inner 90s kid, with a dance mat arcade machine and a 'grabber' available to play all night.
 Three Unitemps branches were awarded the £20m turnover award – University of Leicester, University of Nottingham, and University of Surrey. The University of Warwick's Alice Holloway-Neville took away Support Person of the Year.
The following day, staff attended a session on Psychological Flexibility. This session addressed issues such as work-related stress and burnout while providing staff with the skills to build resilience and improve performance.
The conference was another success for us in an important year for us; our 20th anniversary. We look forward to more successes over the coming year.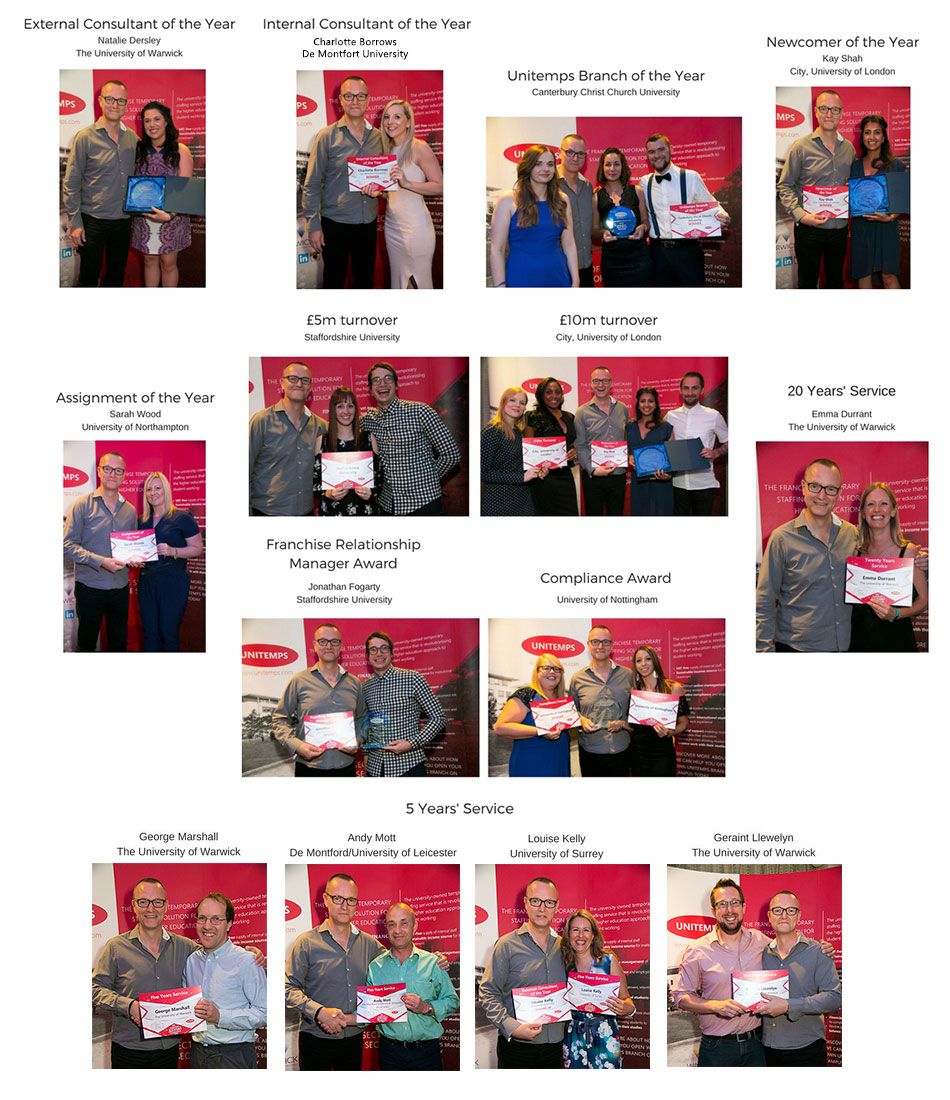 Last updated on 21 September 2021
Share this article