On Thursday 15th June 2017, we held our Unitemps of the Year Awards at the University of Warwick and celebrated the achievements of our temporary workers and clients as we mark our 20th anniversary.
Flexible Hours Assignment 
Reece Morgan
Conference Assistant and Bar Staff, The Conference Centres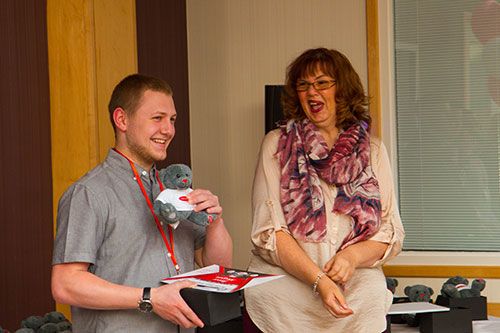 "Reece has worked at Warwick Conferences for several years as a Unitemp and very quickly proved himself to be a valuable asset…Reece displays a level of maturity and work ethic that are so rarely found in someone of his age."
Warwick Community Award 
Samantha Cruickshank
Data Coordinator, Centre for Professional Education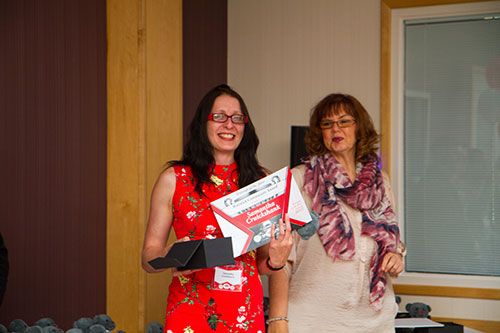 "Sam has consistently provided the department with a very high quality of service, a sophisticated level of data analysis and a 100% can-do attitude…"
"Sam is an extremely dedicated member of the team and constantly looks at ways of improving systems to support the ambitions of the Centre and to bring about much-needed efficiencies…"
Graduate Placement 
Ande Milinyte
WIHEA Case Administrator, Warwick International Higher Education Academy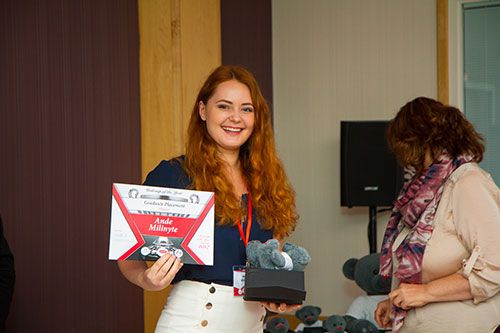 "…Ande was on top of the brief incredibly fast and worked at a highly independent rate on the guidance development… Nothing phased her and she even managed to throw in a very professional performance when invited to contribute to a royal visit that took place at short notice."
Warwick External Placement 
Sukhy Nandra
Laboratory Assistant Medherant Limited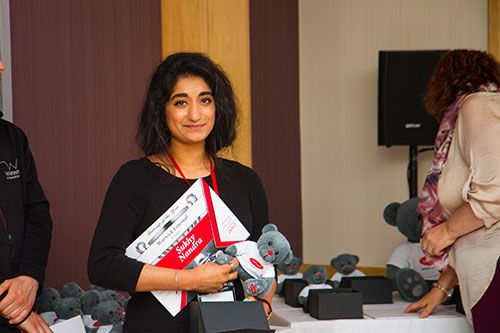 "Sukhy stood out at interview for her enthusiasm which she has continued to show in her work. She is always eager to learn. She is hardworking and reliable, fitting brilliantly into our team which is why we took her on permanently."
Leamington External Placement
Edward Compton
Cognitive Engineer, EBI Solutions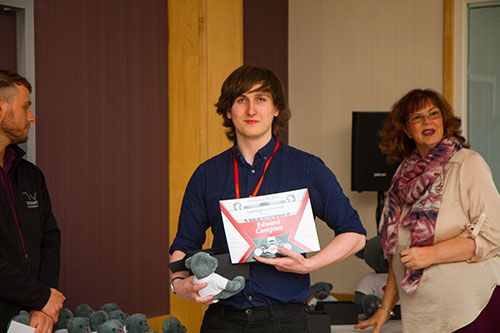 "…Edward's techniques have helped simplify complicated conversation flows and reduce the number of nodes needed in a conversation… This ability to work independently, learn quickly and think creatively makes him a real asset for our team. Well done!"
Birmingham External Placement 
Andrew Haines
Engine Test Engineer, Changan UK R&D Centre Limited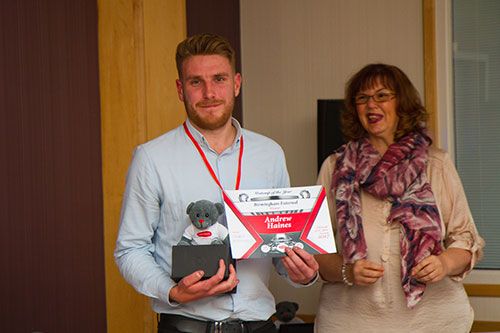 "Andrew provides very proactive, energetic and dedicated support to the build and testing programs for Changan UK. His dedicated efforts and tenacity means work continues to progress even when difficulties arise… Andrew is a valuable and reliable member of the team."
Flexible Hours Assignment
Student Callers
Regular Giving Team, External Affairs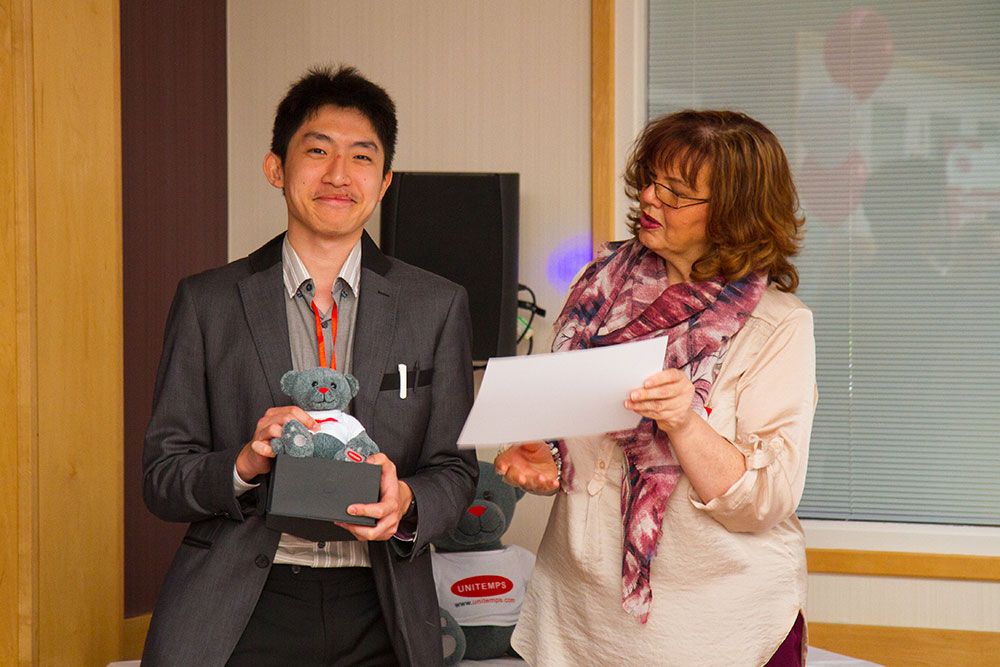 "This assignment has taught me to be confident and have self-belief… Without this job opportunity and experience, I would never have been able to make a difference for the university and raise essential funds for Warwick's core projects on campus…. The team who lead us and work in University House at Warwick are real inspirations…"
Warwick Community Award
Internal Communications Officer Assignment
Internal Communication Team, External Affairs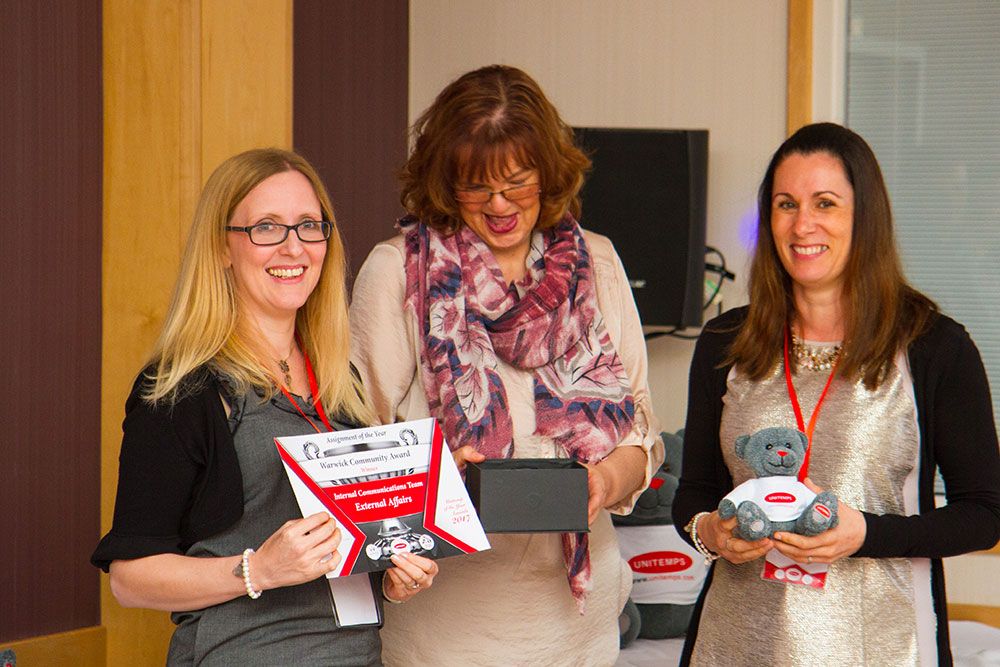 "Launching the new University Awards Scheme was intense, interesting and rewarding. It required a lot of coordination across divisions which enabled me to work closely with a range of colleagues from all levels of the University… We managed a successful event and I would do it again in a heartbeat!"
External Award
Receptionist and Admin Assistant
Tata Steel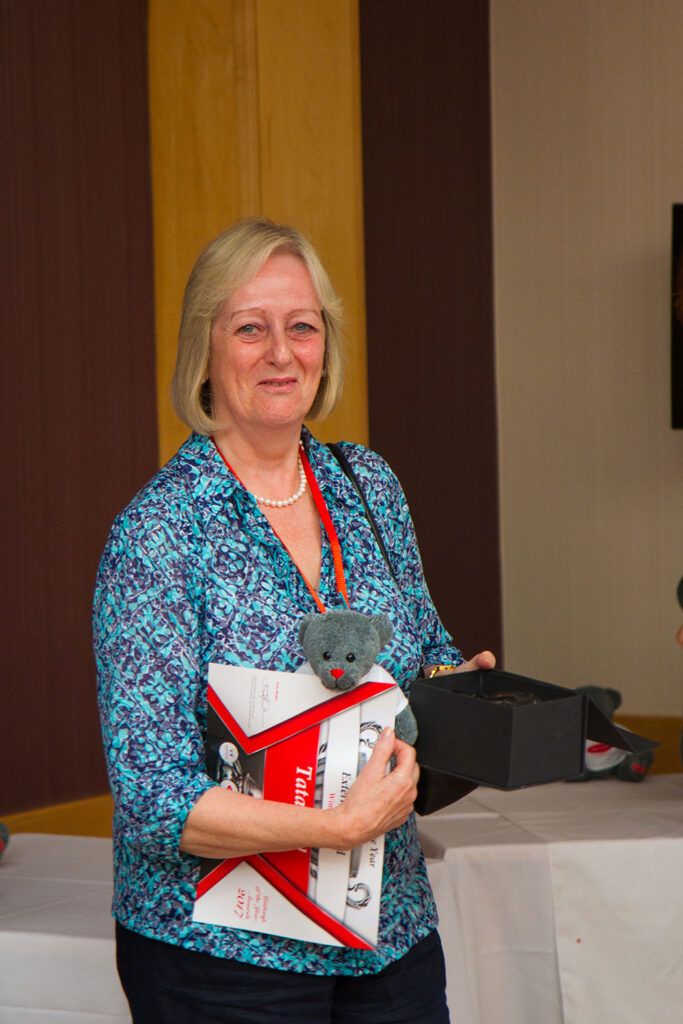 "I just had the best time overseeing the setting up of the reception area, meeting rooms and meeting all the staff who were from all parts of the globe."
Well done to everyone involved!
Last updated on 21 September 2021
Share this article